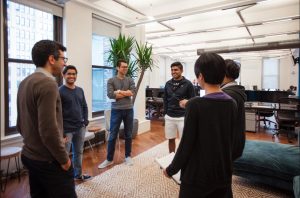 With a passion for automation technology and the drive to build something great together,
our co-founders met 1:1 with IT pros and listened to their pains. They heard
a common theme: Business operators had too much on their plates, IT products were difficult
to use, and tech vendors were hard to reach. This sparked an idea: How could we simplify the
computer workday for millions of Business owners? And what could we do to arm businesses with
tools that "just work"? With that, Com-SL was born.